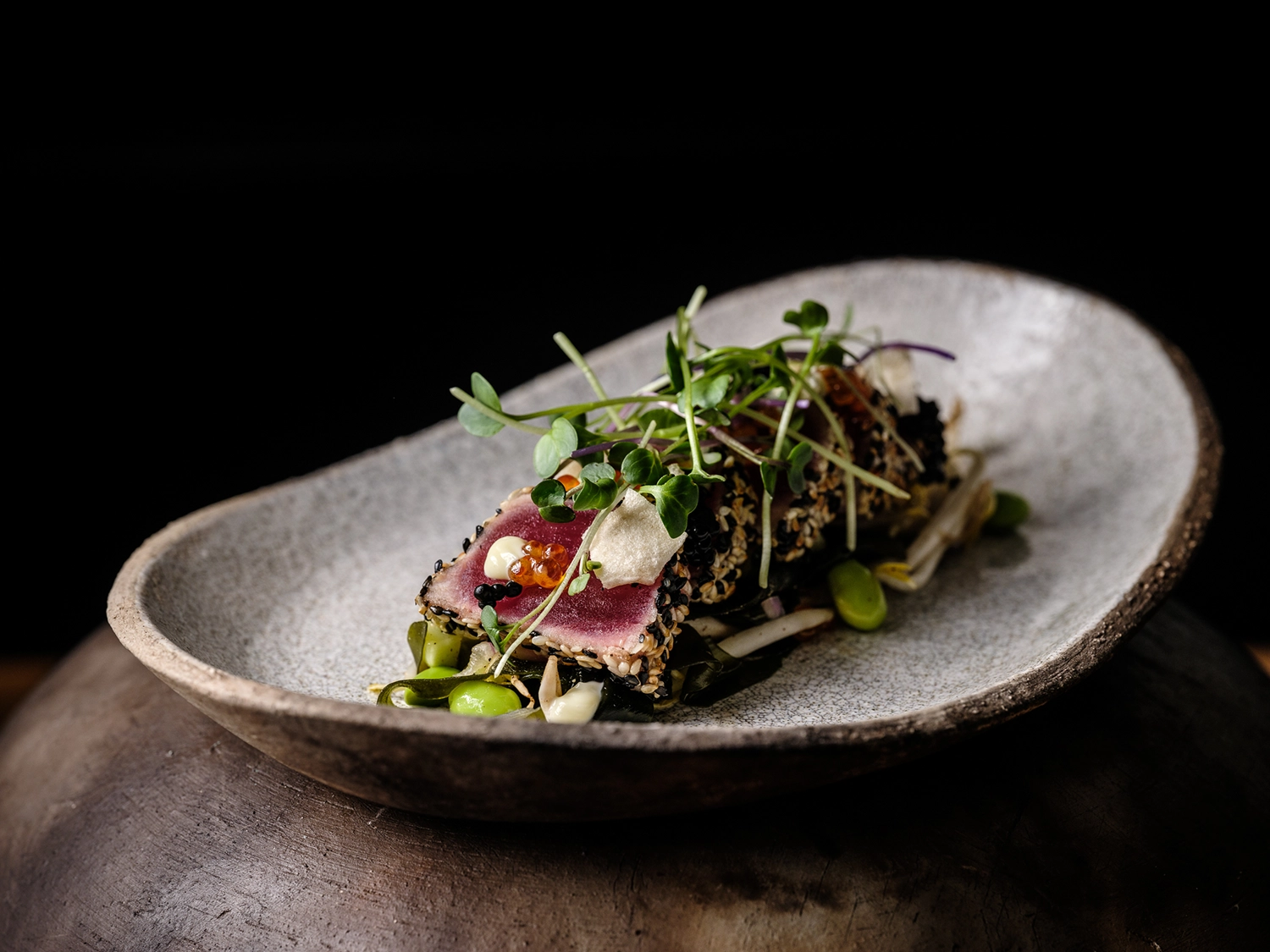 1.
check your reservation
Little did we know that someone would open up a burger joint called Jilles in Ghent around the time we got started. Kudos to Jilles: they stack a damn good burger. And the beer pairing is nice too. But we're NOT the same restaurant. Please check your reservation: Gillis is located in the vibrant city center (Hoogstraat 23, 9000 Ghent).
2.
eat meat
Our menu doesn't list vegetarian or vegan options. Although we respect and embrace meat-free lifestyle choices, Gillis is a steakhouse for meat lovers, and we serve beef with a side of meat. Let us know beforehand if you please-please-please prefer fish.
3.
never lick a steak knife
No, but seriously. The knives were hand-made by a cutting-edge madman. However, we get why you are completely besotted with our bespoke cutlery and plates. Everything is made with love by local crafts(wo)men, and we've got some extra stash for you to purchase. Ask Bram or Jozefien for the price list.
4.
get a babysitter
Feel free to bring your kids along for the evening if they can manage a 1kg steak. If they don't: get a babysitter (tip: B-sit app). Enjoy a candlelight dinner or invite some friends. You'll thank us later.
5.
sleep all day, dine all night
The table is yours for the night. So home in on the Gillis experience. Enjoy our crisp cocktails and bar bites, luscious desserts and exquisite selection of after-dinner cigars and nightcaps. On Fridays and Saturdays, you've got no excuse: bar bites ànd steak it is!
6.
eight is the perfect number
In Asian culture, eight is supposed to be the perfect number. We agree. We manage to get four luxurious dry-aged côte-à-l'os (grilled to perfection) at the same time at a given table. You do the math (= no more than eight people, please).
7.
have nuts and be nuts
Our beef is pure, and our wine is rich. Nevertheless, food prepared in our restaurant may contain milk, eggs, wheat, peanuts, and tree nuts. If you have a food allergy, please let us know in advance.